EVERY ACADEMIC
EFFECTIVE + SUCCESSFUL + HAPPY
with Alexander Clark, PhD & Bailey Sousa, PMP
Through our virtual workshops, consultancy, coaching, #happyacademic newsletter and book How to Be a Happy Academic, using a unique integrated core-skills approach, we draw on the best minds, research, and resources from across disciplines and across the world to help academic workers and workplaces thrive.

Being a

happy academic

is important because this work is so difficult, so demanding of ourselves, and also so competitive.
Expectations around academic work continue to rise and diversify across the world. Academic work is uniquely challenging and there are many, many choices about what to prioritize and how to spend our time. So many external factors influence our work success, yet all we can really influence is how we see things and what we choose to do. This provides a vital and sustaining impetus which allows the strongest bases for meeting the demonstrable challenges of doing academic work well.

ALEXANDER M CLARK, PhD
Alexander Clark, PhD is the President of Athabasca University, and is a World Economic Forum Young Global Leader / Young Scientist. Alex fulfills leadership roles with a number of national research funding bodies across Canada and is a Chair & Scientific Officer for CIHR (2010-) and Chair of peer review panels for Heart & Stroke Foundation Canada (2013-). Alex regularly writes on academic career development, growth and leadership, and has led workshops for a decade for researchers from all career stages on academic effectiveness, writing and research skills. He speaks nationally and internationally to young scientists from across disciplines on academic career issues, including skills, teamwork, and mentorship. Alex's research on heart disease has been published in some of the world's most influential journals, including The Lancet, British Medical Journal, Journal of American College of Cardiology and Social Science & Medicine.

BAILEY J SOUSA, PMP
Bailey Sousa, PMP, MA(HEAL) is the Associate Vice President, Quality Planning & Assessment for Athabasca University. She is an entrepreneur and workplace effectiveness advocate. Bailey has worked as a Project Manager and team leader, managing complex projects for over a decade in a variety of entrepreneurial ventures and roles in corporate, social enterprise, and academic settings. Her most recent roles have enabled her to connect with academics internationally, giving her a global perspective on effectiveness and the challenges faced universally. Bailey's interests and contributions relate to workplace and academic effectiveness, leadership, and team­work in complex settings, and she facilitates workshops all over the world in this area. Bailey was also recognized as one of Edmonton's Avenue Magazine's 'Top 40 Under 40' for her contributions in her work and to her city.
Our work on academic skills has been featured in The Guardian, Times Higher Education, and various professional journals. We have led interdisciplinary workshops throughout Canada and all over the world on aspects of academic work, including incorporating values in academic work, writing publications for impact, grantsmanship, and project management skills.
Whether you need world-class support for your work or workplace, inspiring and challenging conference speakers or workshops, or tailored staff development, we can help staff, leaders, and students from all disciplines be effective in the new realities of modern academic work and workplaces.
PHD STUDENTS
Irrespective of your discipline, set a solid and exciting foundation for your career.
EARLY CAREER ACADEMICS
Adapt to the changing realities of today's diverse workplaces and build now for ongoing success.
MID CAREER ACADEMICS
Stay on course for sustained motivation, real connection, and new challenges.
ESTABLISHED ACADEMICS
Stay engaged to make the most of all that is yet to come.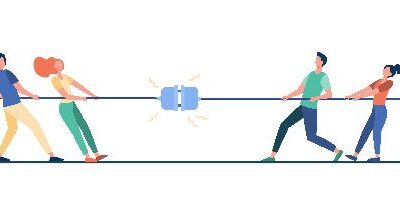 Why you're least likely to prioritize what you most need for work success It's great to connect with you again! We've been catching up with our work after a summer that was not as quiet as we...
read more