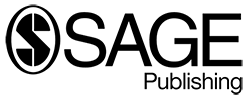 By Alexander M Clark PhD & Bailey J Sousa, PMP

In our ground-breaking book readers can develop and learn the approaches, knowledge and skills necessary for success in today's increasingly challenging academic workplaces.
Available online now!

ALEXANDER M CLARK, PhD
Alexander Clark, PhD is the President of Athabasca University, and is a World Economic Forum Young Global Leader / Young Scientist. Alex fulfills leadership roles with a number of national research funding bodies across Canada and is a Chair & Scientific Officer for CIHR (2010-) and Chair of peer review panels for Heart & Stroke Foundation Canada (2013-). Alex regularly writes on academic career development, growth and leadership, and has led workshops for a decade for researchers from all career stages on academic effectiveness, writing and research skills. He speaks nationally and internationally to young scientists from across disciplines on academic career issues, including skills, teamwork, and mentorship. Alex's research on heart disease has been published in some of the world's most influential journals, including The Lancet, British Medical Journal, Journal of American College of Cardiology and Social Science & Medicine.

BAILEY J SOUSA, PMP
Bailey Sousa, PMP, MA(HEAL) is the Associate Vice President, Quality Planning & Assessment for Athabasca University. She is an entrepreneur and workplace effectiveness advocate. Bailey has worked as a Project Manager and team leader, managing complex projects for over a decade in a variety of entrepreneurial ventures and roles in corporate, social enterprise, and academic settings. Her most recent roles have enabled her to connect with academics internationally, giving her a global perspective on effectiveness and the challenges faced universally. Bailey's interests and contributions relate to workplace and academic effectiveness, leadership, and team­work in complex settings, and she facilitates workshops all over the world in this area. Bailey was also recognized as one of Edmonton's Avenue Magazine's 'Top 40 Under 40' for her contributions in her work and to her city.
Alex and Bailey's work on academic skills has featured in The Guardian, Times Higher Education, and various professional journals. They have led interdisciplinary workshops throughout Canada and all over the world on aspects of academic work, including incorporating values in academic work, writing publications for impact, grantsmanship, and project management skills. Founders of The Effective, Successful, Happy Academic, they share a passion for effectiveness and aspiration in academic work. 
Introducing The Core
The book's unique format permits a full range of challenges for the modern academic to be addressed concisely, clearly, and on the soundest basis. Readers are supported throughout the book to develop The Core, the common skills, habits, and abilities needed to meet the diversity of challenges in today's academic workplaces.
Understand Yourself & Your Work
The Core allows readers to understand themselves and their work differently and approach the tasks of academic work in distinctive but highly effective and responsive ways.
Theoretically Positioned
Unlike the vast majority of existing texts on academic skills (including those on writing and proposals), this book is theoretically positioned. It recognizes that the work that academic workers are involved in is practical but also reflected in their identity and enacted across multiple genres, platforms, organizations, and cultures.
New Approaches, Knowledge & Skills
The book addresses many key tasks in today's academic work including writing persuasive research grants and impactful publications, managing deadlines and people, making vital decisions and presentations, and resolving conflict and challenges around work-life 'balance'.
The Influence of Values & Emotion
This book acknowledges the influence that values, emotions and even embodiment have in this academic work. This is not only theoretically credible, but adds to the soundness of the recommendations and the width of appeal and applicability.
Recognized Experts & Teachers in Academic Leadership Settings and Business
This book draws on over a decade's worth of experiences leading workshops across the world on skills development in academic settings.
"A 'must-read' book for anyone stepping into the academic world. Being academic is not about hitting every checkbox possible. When all the boxes checked, what do we have left? This resourceful book helped me to shape the path forward in my academic life. I collected numerous takeaway messages that I keep near and dear to me."
"The authors not only illuminate the realities of academic work, but also provide brilliant wisdom for keeping one's pilot light of passion constantly ignited, despite the challenges. This book provides an inspirational process for success!"
"In a postsecondary climate of stress, disillusionment, and faculty burn out, this book shines light on the possibilities for value and meaning in our work."
"Drawing on influential, contemporary thinkers, this work explores the fears, compromise and intrinsic drive that underpin a scholarly career. It delivers a blue-print for career success and personal sustainability that places one's own values at the core of academic practice. I couldn't put it down!"
"Reading this text could seriously enhance your personal and professional well-being!"